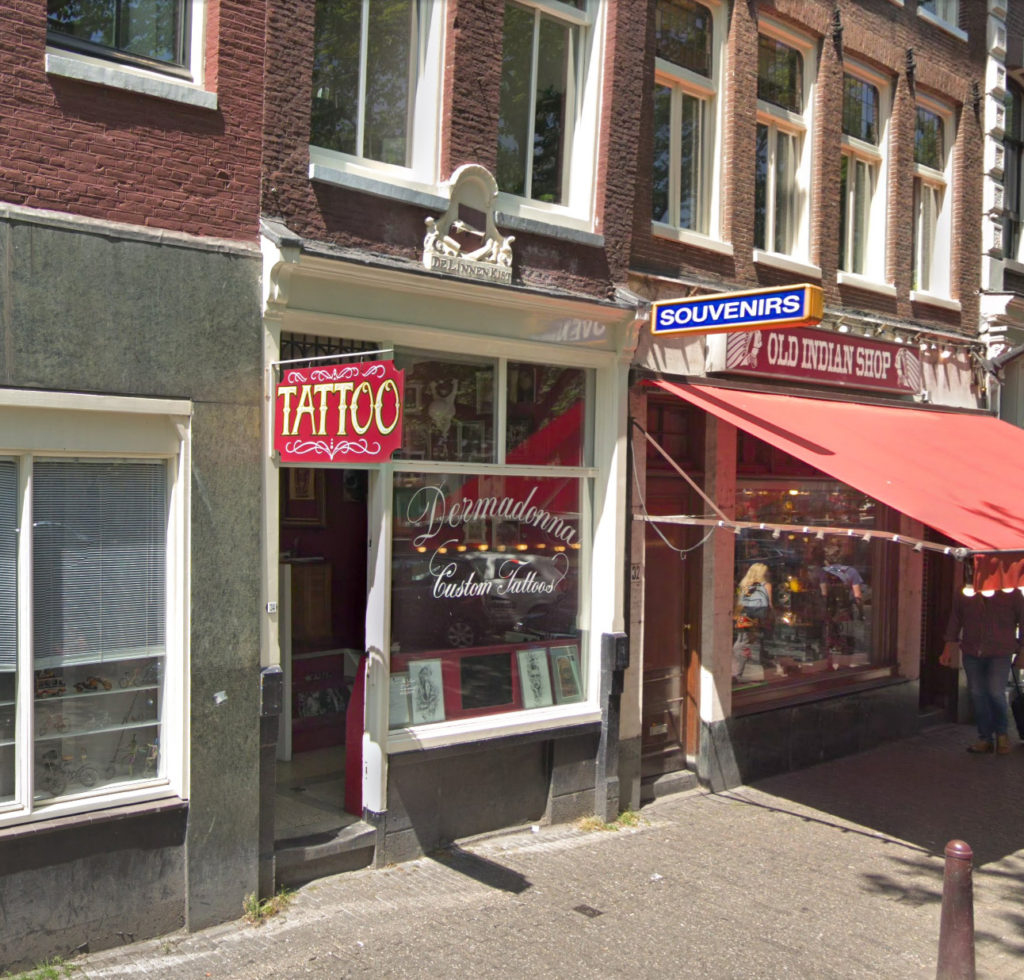 Welcome to Dermadonna Custom Tattoos!
Pleased to meet!
Established in 1999, located in the heart of Old Amsterdam, we are hosting a multitalented collective of professional, experienced artists.
Our speciality is tattooing in all styles, cover-up and repair work.
Feel free to stop by the shop, see our art, browse through the portfolios and ask any questions you might have.
Walk in clients are welcome at any time. We always have availability for your lasting souvenir.
We each have our own pronounced style but really enjoy the variety of challenges presented to us. Our focus is on high quality tattoos, perfect hygiene and a relaxed atmosphere.
Take a look at the galleries and you will find a small selection of our work with a link to more.
You can approach us for charitable causes and educational purposes.
We like to make a difference for society and are proud to be part of 'The Human Rights Tattoo Project'.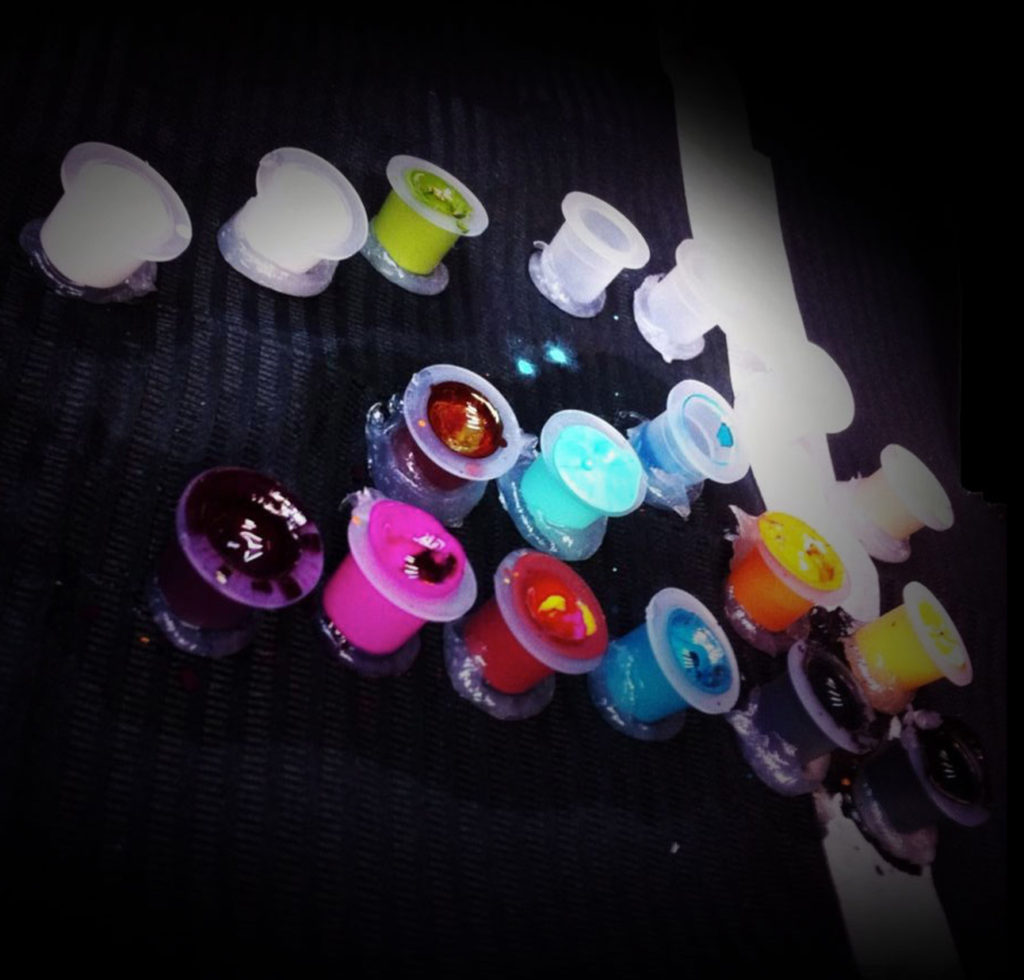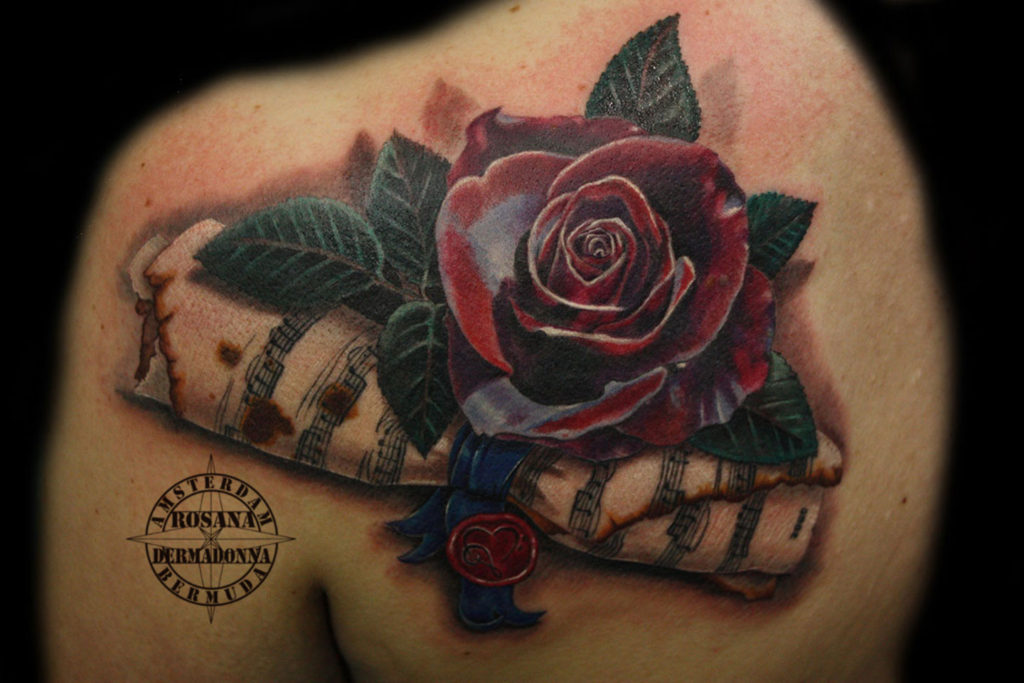 Bringing Your Ideas to Life
We work mainly on larger projects and hear about your tiny ideas with the same pleasure!
Please contact the individual artist you'd like to work with.
As Custom shop, our main goal is to create a unique piece of art.
The more involving the tattoo, the more clarity and preparation is needed.
In the last section we explain the process from concept to the actual tattoo.
WALK-IN CLIENTS ARE WELCOME AT ALL TIMES!
To book with us, please use the contactform on the individual artist page. Send a brief description of subject matter, an indication of size and placement on the body, plus your preferences regarding colour or black/grey work.
For clients travelling to Amsterdam, please present us the dates that you are visiting town.
We only take bookings with a deposit (downpayment), that will be included into the total of the price. Deposits are non refundable.
For larger work,scheduling is important.